I rang in 2019 from Bangkok, twelve hours before most of you, making it the longest (non-leap) year of my life. It was a crazy year full of ups and downs, but things are definitely looking up for 2020. I wish all you a great holiday season and a healthy and prosperous 2020. Here is my 2019 year in review and a sneak peek at 2020.
I started the year in the midst of a trip of a lifetime. We went to visit my daughter who was on a fellowship in Luang Prabang, Laos. (more on our trip) We spent 2 weeks in Laos, Cambodia, Vietnam and Thailand. The highlight of the trip was an excursion to Halong Bay near Hanoi, cruising and kayaking though breathtaking views of islands and caves (below is some amazing video shot by my wife Lisa). It was fascinating to learn about the turbulent history of the region and to gain a true appreciation for our veterans who sacrificed so much fighting a very controversial war. But it was walking 8 miles and climbing the equivalent of 12 flights of stairs at Halong Bay which led me to another pivotal decision – to undergo double knee replacement.
Throughout the first half of the year, I continued to build an online marketplace for South Florida office space and placed tenants in space from South Miami to West Palm Beach. But that project came to an end in early June. Less than two weeks later I underwent the surgery.
I was on my feet the next day, off opioids (my $0.02 on the opioid crisis) in three days and climbing full flights of stairs in four days. I continued to close office leases throughout my recovery. Within three weeks, I was back behind the wheel and back on the job with my own company KensTrends, LLC. Thanks to cycling, yoga and some great physical therapists, my recovery has been way ahead of schedule. I'm back on the golf course and tennis court and hope to return to the ballfield very soon.
In October, I joined Levy Realty Advisors. While I enjoyed having my own company, the synergy and opportunities created by aligning with a great group of people that own, lease and manage 3.5 million square feet in South Florida were too good to pass up.
2020 (which will actually be 12 hours longer than my 2019) is shaping up as an exciting year. Technology continues to make commercial real estate information more available than ever, although the bulk of the information continues to come from only one source.
My strategy for 2020 will be to leverage the use of this data with new technology as well as old-school networking and communication. Emailing, blogging and social media are tools we can use to to touch more people more often. That is the purpose of KensTrends. But there is still no substitute for the old fashioned phone call and face-to-face meeting.
I look forward to sourcing new investment opportunities for Levy, while continuing to represent tenants and buyers in finding South Florida office and industrial space. Let me know if I can help you.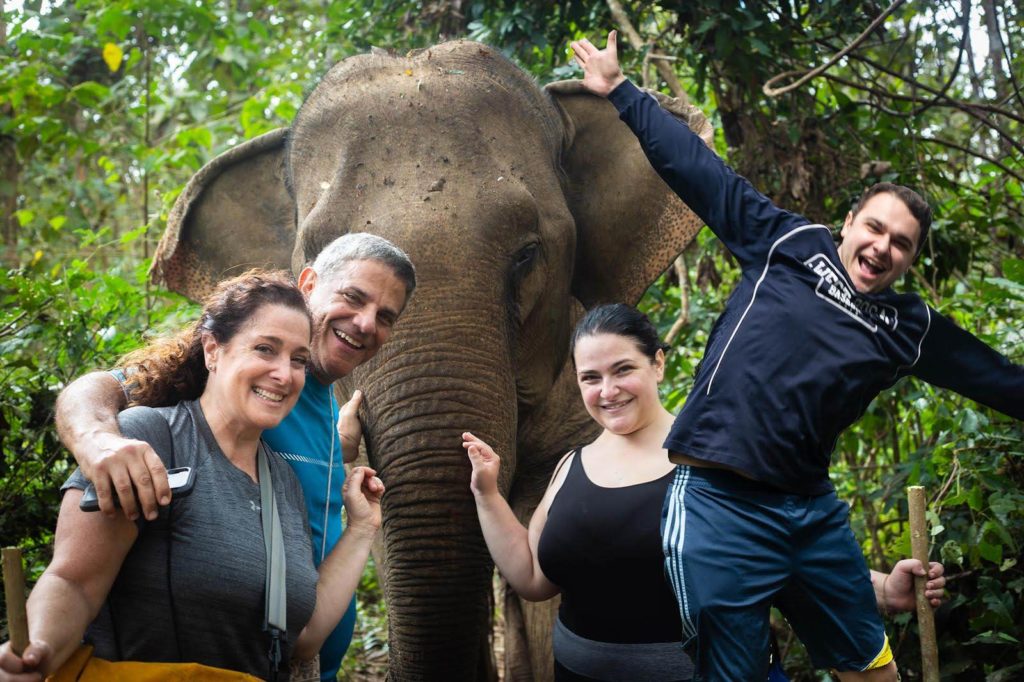 Happy holidays from the KensTrends and the Silberling family – this was taken at Mandalao Elephant Conservation in Laos. My son Michael wasn't able to join us. Luckily, my daughter Amanda very talented on Photoshop!