In early 2021, I signed on as a regional partner with
TenantBase
, recently named Proptech's 2021 "Breakthrough Commercial Marketplace of the Year."
There are some great resources out there for property listings, but more often than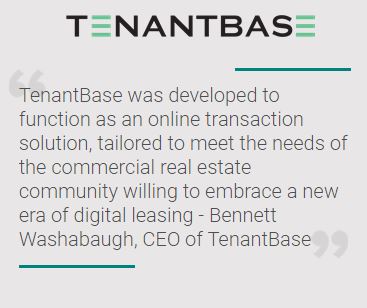 not, they are wrong. Whether it's Loopnet, CoStar, CREXI, VTS, Yardi or even TenantBase, the information is only as good as the brokers providing it. And Brokers posting their listings online are more concerned with generating business than getting it right.
What does that mean for tenants? Online resources are great, but you also need someone on your side with market knowledge, experience and a network of relationships to find the best deal on the right space and to steer around unforeseen pitfalls in the leasing process.
TenantBase provides tenants with the best of both worlds, combining online resources with the expertise of their regional partners like me. Clients can still search online, but they have a partner who can not only uncover hidden opportunities, but also navigate the process, saving time, money and aggravation.