It is now 2020 and as Miami prepares to host Super Bowl LIV, I thought it would be a good time to dust off a blog article I wrote in 2012 about a Commercial Real Estate Super Bowl Ad as one of Ken's Klassics. I revisited the story in 2015. The key points remain as valid today as they were then. I also updated some stats. Most importantly, I added a cat video to hammer home my main point. I'd also like to add one other point. Many of us who now live and work in South Florida first came here as visitors. The Super Bowl is a great showcase for our community with many benefits to our economy that will last long after the big game.
Here is my updated 2012/2015 article:
As the Seahawks and Patriots prepare to take the field for Super Bowl 49, (yes it's 49ers and Chiefs in 54) it's a time to reflect on the great teams and the great games. Some of us think of Deflate-Gate. I think about the Dolphins' perfect season. But we all look forward to the great commercials. As a commercial real estate blogger, I also reflect on a 2012 Super Bowl ad that never was. The ad was produced by LoopNet, which at the time was a mere $400 million commercial real estate search site – before it was absorbed into the now $6 billion Costar empire. ($27 Billion in 2020)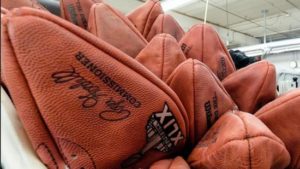 LoopNet had a brilliant idea. They would produce their own Super Bowl ad to be shown only on the Internet. As I recall, it was a cute ad, a bit edgy, and it gave me a chuckle. But it wasn't the message that was important, it was the medium. You see, LoopNet showed that anyone can make their own Super Bowl ad. We all have the ability to create a YouTube video that can be seen by millions. And we can do it for about $4.5 million less than it cost Budweiser or Pepsi in 2015. (Up to $5.6 million for a 30-second Super Bowl Ad in 2020) Somewhere out there in cyberspace, one of my own videos has generated 1.5 million hits (up to 2 million in 2020). While a Super Bowl Ad will get you 115 million viewers (less those making a pit stop or a run to the fridge), the angry cat video below is nearing a record 90 million views. Social media makes it possible to reach 100 million viewers for substantially less than $5.6 million.
I was probably one of a select few who saw the LoopNet ad thanks to a Linked-in post by Duke

Long. You see, LoopNet's Super Bowl ad had one fatal flaw. The fact that they called it their "Super Bowl Ad". Unfortunately, the National Football League owns the trademark on the term "Super Bowl." Mysteriously, the LoopNet ad was taken down within about an hour. Yes, the NFL may be more powerful than even CoStar.
The takeaway? First, if you want to create your own Super Bowl ad, you may want to call it your "Big Game" ad, so as not to anger our friends at the NFL. But even more important is what is says about the internet. Anybody can now reach millions or even billions of people via social media.
Yes, you'll need to create some compelling content and that's not an easy thing to do -especially if you don't own a cat. But there is some great commercial real estate content out there, and a few select individuals are using the internet to enhance their brand and make more deals. Hopefully, I can continue to make my own contribution and effectively use the internet to make my phone ring more often. If you're looking for office or industrial space or commercial real estate investments in South Florida, I'm happy to help.