Technology continues to change the way we do business almost on a daily basis. Why call for a taxi when you have Uber and Lyft? With Amazon, you can sh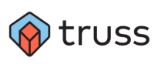 op for your underwear in your underwear, and why buy that timeshare when you can find a great place to spend your vacation on AirBnb?
Meanwhile, Commercial Real Estate has stayed pretty much the same for the past 30 plus years that I've been in the business. There have been a few changes – it's easier to send info, pictures and floorplans via email. Instead of having a research department, we now have a company that collects all of our listing info so they then can sell it back to us. And we've seen the workplace evolving with the rise of co-working. Otherwise its a series of phone calls, tours, a request for proposal with countless revisions and a few volleys of lease comments before we finally arrive in our new office space.
Can there be a better way? That's where Truss comes in. Our platform allows tenants to use artificial intelligence to search for their space in minutes rather than days. Yes, we still need to physically tour the spaces, but our virtual tours can streamline that process. And instead of the dreaded eight page request for proposal, we have an online collaborative platform where broker, landlord and tenant can negotiate the proposal in real time without the need for several dozen calls and emails. And the lease itself can be stored on or off the platform to make it accessible to all parties involved.
In addition, Truss provides total price transparency. Why navigate though what is a net lease, a gross lease and what modifications make up a modified gross lease? We put the tenant in the driver's seat and boil it down to a monthly cost. Our clients can also compare the cost of co-working solutions to traditional office space. And by simplifying the process, we allow the tenant to share in our commission.
Sound good? Login to www.truss.co