I was honored to host the June 10, 2021 meeting of the South Florida Office Brokers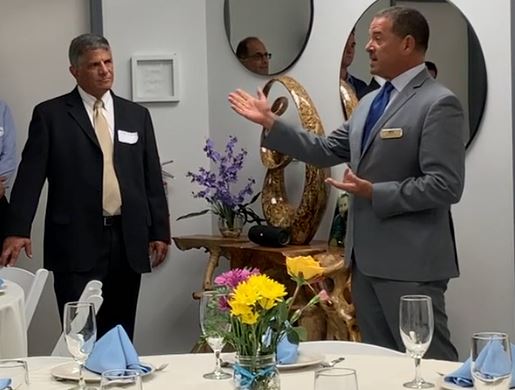 Association (SFOBA) for only our second live event in the past 18 months. My clients, Prisma at Cypress Creek sponsored the event. Prisma is a newly renovated boutique office building in uptown Fort Lauderdale. We have 1,327 to 5,678 square feet of office with floor to ceiling glass and superior service ready for immediate occupancy.
Below are two videos from the event: the first is a two-minute "highlight reel" with the Vice Mayor's most important points and I also have the full nine-minute presentation.
Highlights
It was great to get back together with a group of the top commercial real estate brokers in South Florida. We have a mailing list of over 380 brokers who represent a large majority of the leasing activity in Broward County (Greater Fort Lauderdale) and also extending onto Miami-Dade and Palm Beach Counties.
I had met Broward County Vice Mayor Michael Udine virtually over Twitter. I had retweeted an article where he discussed South Florida's success in recruiting tech and venture capital companies. I also found out he was a real estate attorney by trade and he helped put together one of South Florida's largest recent land transactions. As mayor of Parkland, he was able to annex 1,000 acres from unincorporated Palm Beach County. He also recently spent some time with Elon Musk's The Boring Company to discuss tunnel construction in East Fort Lauderdale.

Full 9-Minute Presentation
I have become a big fan of Vice Mayor Udine for his enthusiastic and proactive support of business throughout South Florida. I'm hoping he becomes a big fan of kenstrends.com!
Michael explains the sizzle as Ken listens on.