What is the scariest thing you've ever seen? For me, it may the sight of The Weather Channel's Jim Cantore in Florida during Hurricane Season. But if you're in Commercial Real Estate Tech, that may rank a close second to the dreaded CoStar watermark. That little white star logo in the corner of their copyrighted photos has launched billions of dollars in lawsuits.
If you're in Commercial Real Estate, you know CoStar. Others may know their more public-facing division, LoopNet, which they acquired in 2011. I pay around $4,000 per year for my subscription to CoStar's comprehensive database of commercial properties and frankly I can't survive without it. As a tenant representative, the first thing I do when I get a new client requirement is search for potential locations on CoStar and generate a market survey for my client.
CoStar/LoopNet commands over 80 percent of the commercial real estate search volume online and has a virtual lock on the top Google position on any commercial real estate search. Google your office address and you'll see what I mean. There are competitors, and my apologies to CREXI, Yardi/Commercial Café, VTS, Moody's and my own partners at TenantBase. But even now, 12 years after I wrote my first blog post on the subject, no one even comes close to CoStar for commercial real estate information.
Why is that? CoStar isn't perfect, but they are still the best in the industry. They work hard to protect that position, which includes leveraging the legal resources of a $31 billion company. The best known case was Xceligent, a company created as part of the FTC's agreement to allow CoStar to acquire Loopnet. CoStar wound up suing Xceligent for $500 million in 2016 for using copyrighted photos with that terrifying Costar watermark. Xceligent filed for bankruptcy shortly thereafter.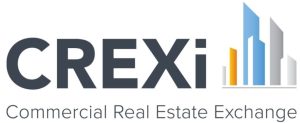 Which leads us to the most recent case. CREXI is one of the newer competitors attempting to chip away at CoStar's dominance. They have an impressive platform with a growing customer base. I am seeing more and more inquiries from them. But I track marketing for my company and we still get around 8 to 10 LoopNet inquiries for every one off CREXI.
But CoStar still sees CREXI as a threat. In December 2022, CoStar sued CREXI for using 50,395 of its copyrighted images, which they value at $50,000 per image, so the suit would be in the $2.5 billion range. CREXI fired back with counterclaims alleging CoStar was engaging in anti-competitive activity, but those counterclaims were dismissed.
The suit, which is scheduled to go to trial in March 2024, alleges that CREXI hired a group in India to collect property images to post to their platform, of which at least 50,395 were copyrighted by CoStar. I could be wrong, but I am highly skeptical.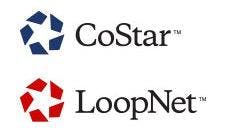 CoStar actively sources their data with their staff photographers shooting over a million original and proprietary photos per year and with its researchers making over 24,000 phone calls annually to brokers and owners. CREXI, in contrast, is primarily crowd-sourced. My fellow brokers and our marketing teams upload our own photos to the CREXI platform. My regional director for CREXI verified that at least on a local level, CREXI does not actively upload pictures. My guess is that any CoStar watermarks showing up on CREXI come from brokers who downloaded photos from CoStar or Loopnet and then re-uploaded them to CREXI, unaware that they were doing something illegal. CoStar's Terms of Service (does anyone ever read them?) allows brokers to use CoStar images in their marketing but striclty forbids thier use on competitive website.
I don't understand why CREXI would employ a back-office in India to upload pictures. CREXI is well aware of the sad tale of Xceligent and wouldn't repeat the same mistakes. I personally worked for a real estate tech startup where we had a company policy to check our uploaded photos every week to make sure we didn't have any with the CoStar watermark.
Back then, the little white star was a source of fear. Today, as a tenant representative, it doesn't scare me at all. Frankly, I welcome CoStar's litigious nature. I stated earlier that CoStar isn't perfect, they are far from it. As a tenant rep, I have two rules when it comes to finding space for my clients.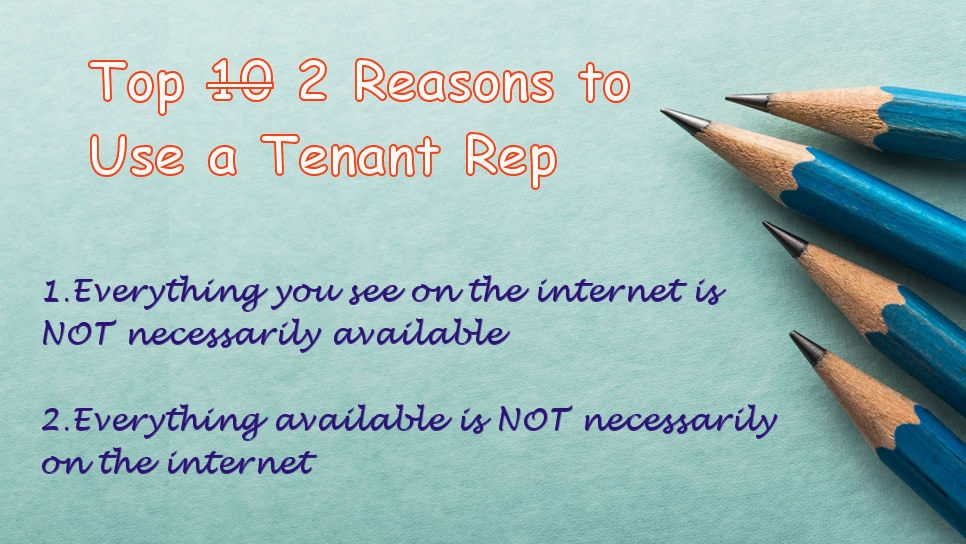 Someday, there may be a fully accurate online listing of available office, warehouse, and retail space. But it will take a major disruptor to effect this change. CoStar is doing its best to make sure this never happens. And even if it did, there are still off-market properties, pocket listings and distressed tenants that are not readily accessible to the public. About half of the spaces I've found for tenants over the past 12 months were not on CoStar or CREXI. Local market knowledge and local market relationships are as important as online listings when it comes to finding space. So the need for tenants and buyers to have professional representation isn't going away very soon. And finding space is only the beginning when it comes to professional tenant representation. I help my clients to negotiate the best terms while avoiding hidden pitfalls that may cost them in the long term. I also help on design and space planning, work with government agencies and direct my clients to preferred vendors to simplify the relocation process.
So I will continue to follow the battle between CoStar and CREXI. But the competitive landscape in Commercial Real Estate data has not changed much since CoStar acquired LoopNet in 2011, and I don't expect any major changes in the near term.
So to recap, I am a proud customer of both CoStar and CREXI, I don't fear the watermark, I provide a great service to my tenant representation clients and let's hope Jim Cantore is nowhere near South Florida in 2023.