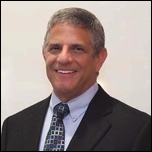 I began my career as a commercial real estate market analyst and built a paid subscriber base of top investors and lenders. My reports were also featured in the local and national press. Today, I spend more time doing deals than reporting on them, but I try to share my insights via KensTrends as well as other sites across the web. What can I say that hasn't already been said? As a market analyst and a stakeholder, I wanted to gauge the effects of the pandemic on the South Florida office market and search for a silver lining on what has been quite a cloudy 2020. So here is my holiday gift to you: "The South Florida Office Market post COVID – a Year-End Snapshot."
One of the great things about having my own platform is that I can focus on the market sectors that are of interest to me. I can also publish my reports on my own time frame, so I can beat the national brokers in releasing year-end numbers.
Crunching the Numbers
I took a look at four submarkets to see how they have fared since the initial lockdown this March. Miami's Brickell Avenue and Downtown Fort Lauderdale are both premium CBD (Central Business District – not that CBD) markets commanding the highest rental rates in South Florida. Are law firms and financial institutions looking for more economical space while fleeing to the suburbs? Boca Raton is more of a suburban market catering to upscale residents. But is that wealth resistant to the impact of a pandemic? Finally, Cypress Creek, just north of Downtown Fort Lauderdale, provides some of the best value for office space in the region and is very accessible for suburban residents. Will this attract new businesses looking to reduce costs while escaping city congestion?
The advantage to doing a market analysis in 2020 is that the data is readily available thanks to CoStar. I have set up my own sets of buildings to analyze, and what used to take weeks of phone calls, faxes, (what's that?) data entry, and number crunching, can now be accomplished with a couple of keystrokes. While I noticed a few issues and errors with the data, as long as it is collected in a consistent manner, we can still spot market trends.
With the onset of the pandemic, the rise of "work from home" and the flight from congested cities, I expected to see increasing vacancy rates and declining rental rates. This would also be more pronounced in the CBD markets than in the suburbs. With that in mind, let's take a look at the numbers:
From the end of (Q4) 2019 though the end of the first quarter of 2020, the market continued to strengthen. The end of Q1 2020 is when the lockdowns started, so Q1 2020 represents the market's crest. So we will focus on the market from Q1 through Q4 2020. My Q4 figures are accurate as of December 20, 2020, and shouldn't change a whole lot over the next 2 weeks.
How Has South Florida Fared?
Downtown Fort Lauderdale saw the largest increase in vacancies from 15.2 to 18.0 percent. But with the completion of the Main on Las Olas – the first major building added to the market since 2002 – that rate is actually 23.0 percent. Meanwhile, Cypress Creek, with the lowest rental rates in the group, saw vacancies increase only marginally from 14.6 to 15.0 percent. The Cypress Creek Class B market (where I am marketing Prisma at Cypress Creek) is the only segment in this survey where vacancies decreased. As expected, the highly affluent and largely suburban Boca Raton market saw less change than most of the other submarkets. You would also expect an increase in sublease space, but that has not materialized to date. One notable exception is Kaplan University's 97,000 square foot space in Cypress Creek, which has yet to be recognized by CoStar.
But the most surprising aspect of the current market is that rental rates continue to increase across the board. The Class A market on Brickell is the only segment that saw a decrease, but rates remain over $50 per square foot. A couple of observations here that I believe are important. First, we are only nine months into what has been called the "coronaconomy." Office leases generally run on a three to five year cycle. A lot of office tenants have not yet had the opportunity to address their changing office needs, so we may not see the full effect of the pandemic on the office market f
or a couple of years. I was also told by another market analyst that it took eighteen months before rental rates began to decline after the 2008 stock market crash, so it could get worse before it gets better. While landlords have not begun to reduce rental rates, we are seeing an increase in promotions and concessions.
Looking Toward a Better Year
So where are we and where are we going? I will preface this by saying that we might all be wrong. Who would have predicted a worldwide crisis 12 months ago? But as things begin to crystalize throughout 2021, we will have a much clearer picture.
I remain highly optimistic about South Florida. I am personally seeing a lot of new activity coming out of the Northeast. Just as the pandemic has accelerated the acceptance of work from home," it is also accelerating acceptance of "work from anywhere." Technology and financial firms are eyeing Florida as an escape from both frigid winters and state income tax. The recent relocations of Oracle and Tesla from California to Texas are prime examples, while Goldman Sachs and JP Morgan are reportedly considering Florida.
We still don't know how behavioral changes will affect the office market. Will "work from home" reduce the need for space, or will social distancing increase the required square footage per employee? Office leasing has slowed, but
it's only a matter of time before things begin to pick up as we move out of our living rooms, put on our pants, and head back into the office. Our needs for office space are changing, but we still crave the collaboration, social interaction, and productivity that you can't get on Zoom.
I expect a bit of a downturn as leases turn over in the next 18 to 24 months. For landlords in South Florida, there is no need to panic. It makes sense to aggressively pursue quality tenants in order to make the best of the next 18 to 24 months. But any downturn should be relatively short-lived. For tenants, it is a time to look for value and try to lock it in for the long term. We are in the midst of a fundamental change in the way we use office space and what we hope is a temporary economic downturn caused by unforeseen external factors. But there is a much stronger trend drawing business toward South Florida that should more than offset the decline. I have already seen cases of buyers waiting for prices to come down that now wish they had acted earlier. There may be some opportunities to wait and take advantage of a market downturn, but that window of opportunity is closing quickly as South Florida is well positioned to lead the nation's economic recovery.
In the meantime, happy holidays, stay safe, wear your mask (and your pants), and let's look forward to a better year in 2021.