I am told the number 420 and the date 4/20 have special significance. The term CBD has been used in Commercial Real Estate for years. More recently it has taken on a new meaning in cannabis culture, including buying cannabis for cbd treats for cats. Here is my special 4/20 edition of KensTrends. I also want to take this opportunity to make a special shout out at the bottom of this article.

CBD is one of the most commonly used terms in Commercial Real Estate but it's definition has changed dramatically. As a young researcher, I first came across statistics for the CBD products here and also about its market too. "Central Business District" or CBD was a more impressive way to say Downtown and non-CBD was basically suburban. Today, CBD is impacting the Commercial Real Estate market in a different way.
CBD also stands for cannabidiol, which according to the Harvard Medical School is the second most prevalent chemical in the cannabis sativa (hemp or marijuana) plant. The other, THC (tetrahydrocannabinol) is the chemical that produces the psychoactive effects or "high." But we are seeing an ever-increasing number of CBD products in stores, medicinal marijuana is now legal in Florida and legalization of recreational use is almost inevitable.
From my understanding, and I don't claim to be an expert, both CBD and THC are extracted from the hemp plant. Hemp fibers have been used for centuries to make rope, paper and even clothing. Thomas Jefferson actually drafted the Declaration of Independence on hemp paper. But the cultivation of industrial hemp has only been legal in the U.S. since 2018. Legal hemp, defined as having a THC content of less than 0.3 percent can be grown and distributed across the U.S. It is only when the hemp is specifically grown to produce flowers with THC content in the 20 to 30 percent range, that it's legality comes into question. Proponents claim that CBD helps with pain, inflammation, anxiety and insomnia. While many medicinal benefits of CBD are unproven, the FDA has approved a CBD product to reduce epileptic seizures among children.
The explosion of new CBD and Cannabis businesses is having a major effect on the Commercial Real Estate Market. CBD sales, which totaled $500 million in 2018 are expected to triple to $1.5 billion in 2022. Legal sales of cannabis worldwide are expected to increase by 853 percent to $104 billion between 2018 and 2027. As brokers, we are all getting calls from CBD and cannabis related business owners. While 11 states have legalized marijuana and 22 have approved it for medical use, cannabis is still illegal according to Federal Law. We are seeing dispensaries paying a "cannabis premium" as landlords charge higher rents based on the risk of government intervention. In Colorado, the first state to legalize recreational cannabis in 2014, growers have paid two to three times market rent for industrial property and the increasing demand has raised prices across the board.
There are now actually Cannabis Real Estate Investment Trusts that invest in retail and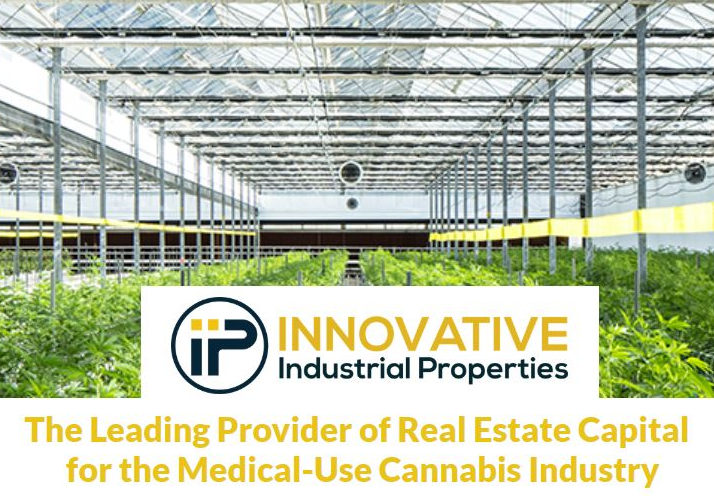 industrial property involved in the Cannabis industry. You can now get in on the trend by investing in companies like Treehouse REIT and Innovative Industrial Properties, Inc. which aim to generate "higher" returns than traditional REITs by investing in properties leased to Cannabis related companies. There are also numerous Cannabis Businesses that are also now publicly traded with market caps in the billions.
So real estate analysts and consumers must be sensitive to the new double meaning for CBD which will have an increasing impact on Commercial Real Estate. But I don't think we have reached the point where "non-CBD" will refer to THC.
A Special Shout Out
I've used this lockdown to learn some new tricks including the production of 3D tours, blog vid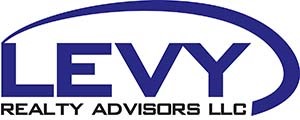 eos and podcasts. I normally schedule one blog post per month – this is my 4th in April. I promise to take it a bit easier on your inbox going forward. I've also put a few deals together and enjoyed the time with my family.
But barely a moment has gone by in the past month where I wasn't thinking about Alan Levy who was fighting and is now winning an intense battle against an invisible enemy, Covid-19. I am very thankful that he's out of the hospital and wanted to thank all those who have reached out to me.
Update 2 Years Later 4-28-22 – If you are seeing this two years later. I am pleased to let you know that Alan has made a miraculous recovery and is back stronger than ever!
Alan is one of the most knowledgeable and best liked people in the business. That is why I joined his company and I look forward to continuing to help Alan and Josh Levy expand a great organization.
I continue to publish this blog because it's something I enjoy. It also helps me to build my personal brand so that you will contact me for your commercial real estate needs. My brand is built on market knowledge combined with the ability to present original content in a fun and entertaining way.
But we are in the midst of an unprecedented crisis and that is serious business. Let's hope we can all pull together and join Alan in fighting off the effects of this pandemic, both biological and economic.