I remain optimistic that some good will come out of our recent struggles. In a recent facebook post celebrating my 30th wedding anniversary, I quoted Marvin Gaye's 1971 classic What's Going On. "We've got to find a way to bring some lovin' here today." Nearly 50 years later, we've come full circle and are facing the same issues. But maybe this time is different and finally "love will conquer hate."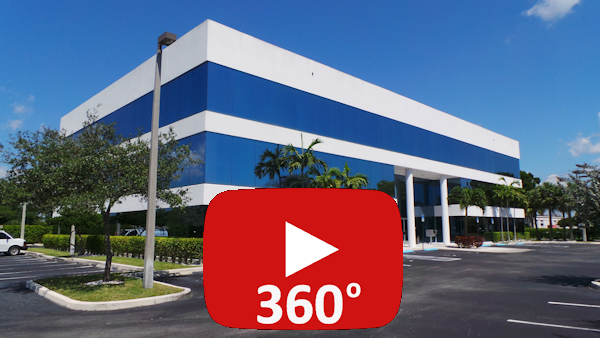 It's already June 2020 and most of us have been in some degree of lockdown for nearly three months. Somehow, I find myself working harder than ever. KensTrends is now on video (intro below) and podcast, I've stepped up my production schedule and I continue to close deals which is the point behind the blogging. I've also added 360° Tours to my repertoire.
I also joined the leasing team on some Levy Realty assignments and added some new ones of my own. While I've spent the past 2 years working primarily with tenants, I am now also representing Landlords. It is also a kind of homecoming for me to be back in the Cypress Creek or "Uptown" market of Fort Lauderdale. I closed my first investment deal in Cypress Creek over 20 years ago and have completed hundreds of sales and leases since then, including a 6,000 sf office condo sale last week.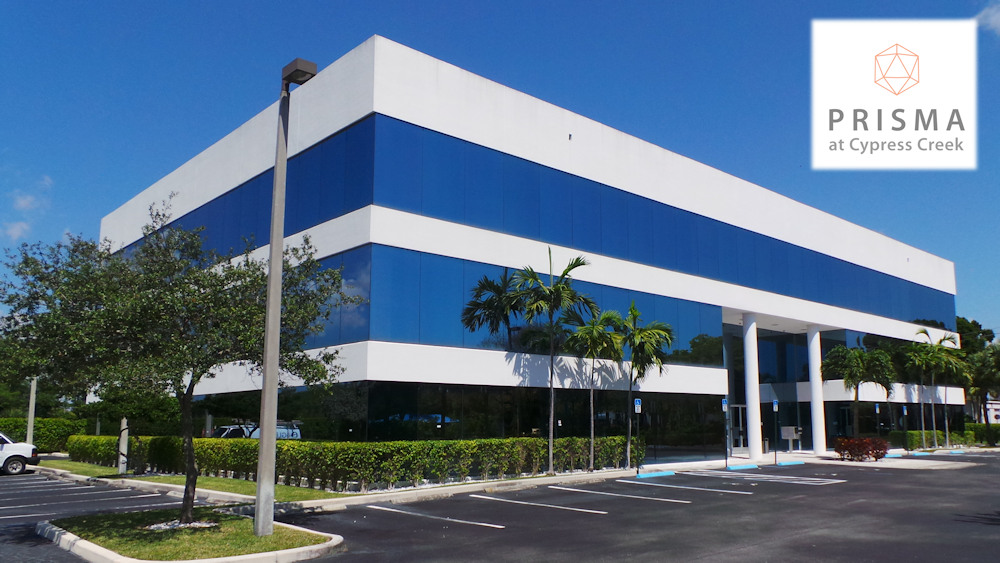 I am now leasing the renamed Prisma at Cypress Creek, (click to visit my new website) a three-story boutique office off Cypress Creek and Powerline Roads. We can lease from 1,650 to 3,850 square feet. The renovations in progress will make it one of the coolest boutique buildings in the market. I'm also working on The Spectrum Building west of I-95 off Commercial Boulevard. With it's high-end modern finishes and 5-story atrium lobby, it is one of best office space values in South Florida. At the Gateway Building 6500 NW 15th Avenue, just north of Cypress Creek I have 10,000 square feet with 57 percent office and 43 percent warehouse for under $12 per sf including expenses. We have a lease out on another 3,300 sf of 50-50 office warehouse "flex" space at Powerline Business Center on Poweline north of Commercial. I had previously handled the acquisition of property in 2000 when we paid $5.3 million and worked on the 2008 sale of the property for $9.7 million.
So my return to Cypress Creek is kind of a homecoming. You can say I've come full circle, and to continue the full circle theme, I thought it would be interesting to discuss my implementation of 360° virtual tours in my marketing program. I've always been known for my use of cutting edge technology in commercial real estate. I was one of the first to use computer databases to track the South Florida market and find space. I also posted one of the first websites for a South Florida commercial real estate firm, and was one of the first in our market to initiate an investment deal over email. More recently, I believe I was the first in our market to lease a space with the aid of an artificial intelligence bot.
Prisma Suite 110 Virtual Tour on Ricoh Tours App – 1,650 – 2,200 or 3,850 sf Available
My former company emphasized the use of 3D virtual tours for tenants, and I have embraced the concept. They say it reduces the search time by 60 percent and makes spaces twice as likely to lease. While I don't recommend leasing a space by virtual tour alone, it can help eliminate some choices, which I believe drives the 60 percent time savings.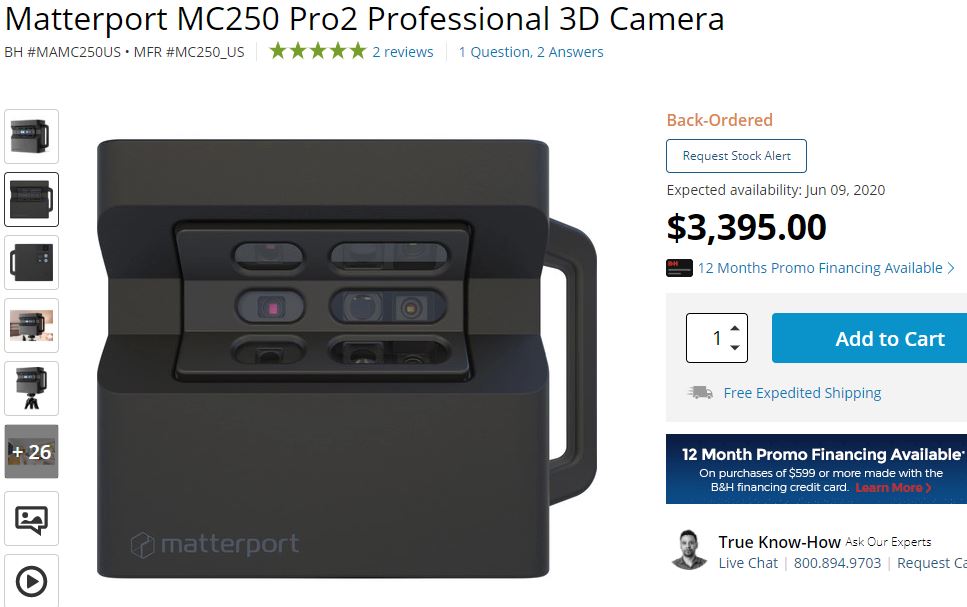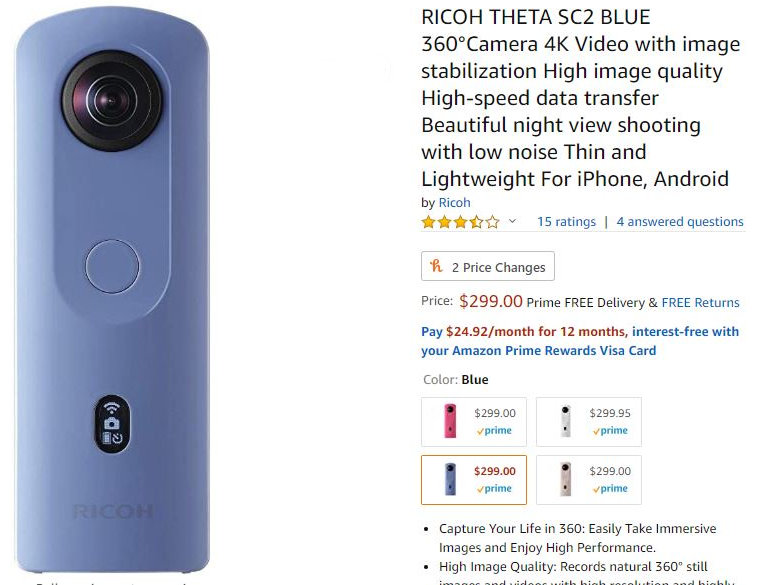 The problem with my former company's use of the 3D imaging is that we needed to hire a 3D photographer with a backpack-sized $3,400 Matterport camera with 9 lenses. That can run $0.12 or more per square foot. I recently shot and created 3 tours totaling 10,000 square feet in about 45 minutes and edited the tours in about an hour. It could have cost $1,200 to outsource. Two hours to save $1,200 is pretty efficient. It is even more economical to delegate, but I kind of enjoy it.
After researching the various platforms and cameras, I purchased a $300 Ricoh SC2 that fits in my shirt pocket and the mini tripod is like carrying an umbrella. It connects to your cellphone whihc acts as a remote control via onboard wifi. You can view individual 3D images directly in Google Photos, but you generally need a service to provide software and to assemble and host the tours in the cloud. Matterport is the leader in the field and they have a $10 monthly plan to host 5 tours. There is an upgraded $69 plan for 25 tours it goes up from there. I'm currently using the Ricoh Tours app that was bundled with the Theta and is available for $195 annually with unlimited uploads. Matterport has recently opened their platform to non-Matterport cameras and I can shoot Matterport tours on my $300 Ricoh Theta. Matterport's software and tours are clearly superior to Ricoh, but I've been investigating some very competitive alternatives including Kuula, Lapentor and Theasys. My Ricoh rep tells me they will be making improvements as well. My biggest issue right now is that Matterport is the only provider that is fully supported by Loopnet/CoStar, the dominant player in commercial real estate online search. I can provide links to my Ricoh Tours on these sites (Scroll Down on the Gateway Listing), but not linkable images. Matterport, like CoStar is a dominant force in its market, but I see more opportunity for disruption in 3D tours. More on CoStar in a future KensTrends.
Anyway, I don't want to give away too many of my secrets and the ROI on my 3D investment remains to be seen. I do see it helping me win more assignments. I'm also doing my part to use virtual touring to promote social distancing and I have a fun new hobby that is helping me in my business.
"Circling" back to my February article, I believe the Cypress Creek Submarket in Fort Lauderdale provides the best value for office space in South Florida. I represent the owners of some great spaces for you to lease. Also keep in mind that I represent tenants and buyers to help find the best value on the best spaces throughout South Florida. And if you have concerns about venturing out in today's environment let's do a zoom meeting and do some virtual touring.