I'm Ken Silberling, I'm a commercial real estate broker in South Florida. It's March 2020 and with the world pretty much shut down, I thought it would be productive to learn how to put my blog, KensTrends on video. I've also been learning Garageband and you can hear the results of that. The text of my intro is below, or just click on the video. Or catch the KensTrends Podcast!
Just for a little introduction, I began my career a market analyst for Cushman & Wakefield, Colliers and Commercial Florida which would become Newmark.
For about 10 years, I wrote one of the most widely read reports our market and investors paid hundreds and some thousands to subscribe to and read my work.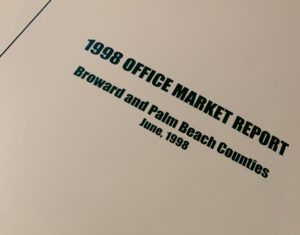 But that's changed – today you can write a great blog and people certainly aren't going to pay for it. You're doing well if people make the effort to read it.
Personally, I've become a big podcast fan and I realize that in this mobile era, the best way to reach people is audio and video. So I thought I'd give this a shot. All I can hope for is that you enjoy my original content and that you call or email me or my company Levy Realty Advisors if you're looking to buy, sell or lease commercial property.
My content is generally original and unconventional and I always try to inject a little humor. I started blogging about 10 years ago on my company's websites.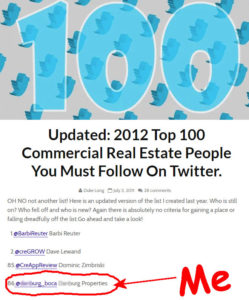 Back in 2011 and 12 the twitter account I ran for my company made Duke Long's list of the top 100 Commercial Real Estate People to follow on Twitter. I also believe I have the record for the most viewed commercial real estate video on youtube. I had leased space to a baseball facility and they invited me to take a video of Aroldis Chapman, who a few months earlier set the record for the fastest pitch ever thrown in a major league game. My close-up study of his mechanics is now up over 2 million views.
I started my current blog kenstrends.com in 2015.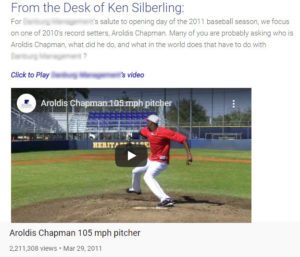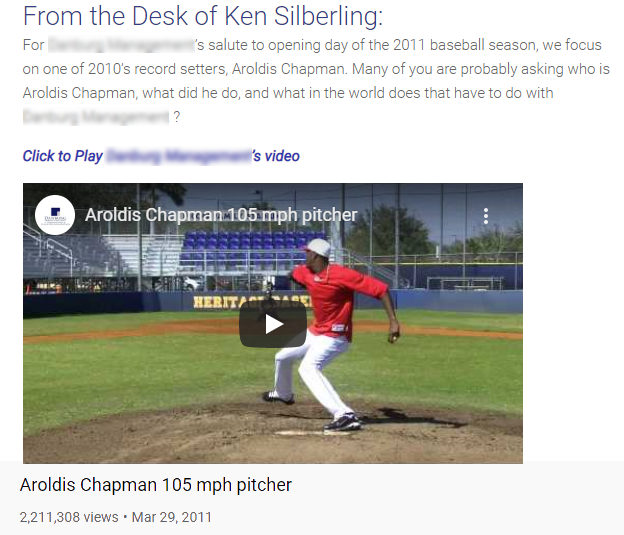 After syndicating my blog on The Broker List.com 2018 I got their award as newest blogger. It wasn't best blogger or most influential blogger – it wasn't even new, but I'll hey take what can get. And for an added bonus, I can legitimately call my blog the award-winning kenstrends
Whether in its written form or as video or audio, I hope you enjoy kenstrends and I welcome any comments or suggestions. Let's all work together to beat this virus, be safe out there, and I'd like to wish a quick recovery to all those affected.