In KensTrends, I generally try to identify the trends that I see shaping the South Florida commercial real estate market. But it's even better to be the one setting the trend. This recent 2-part transaction clearly indicates the state of South Florida's industrial market. We saw the value of this property increase by over 20 percent in the six months we had it under contact. I was also able to lease the property at a gross rent approximately 60 percent higher than a compatible lease I had completed 15 months earlier. My advice to tenants and buyers: act now – rental rates and sale prices are rising at an unprecedented pace.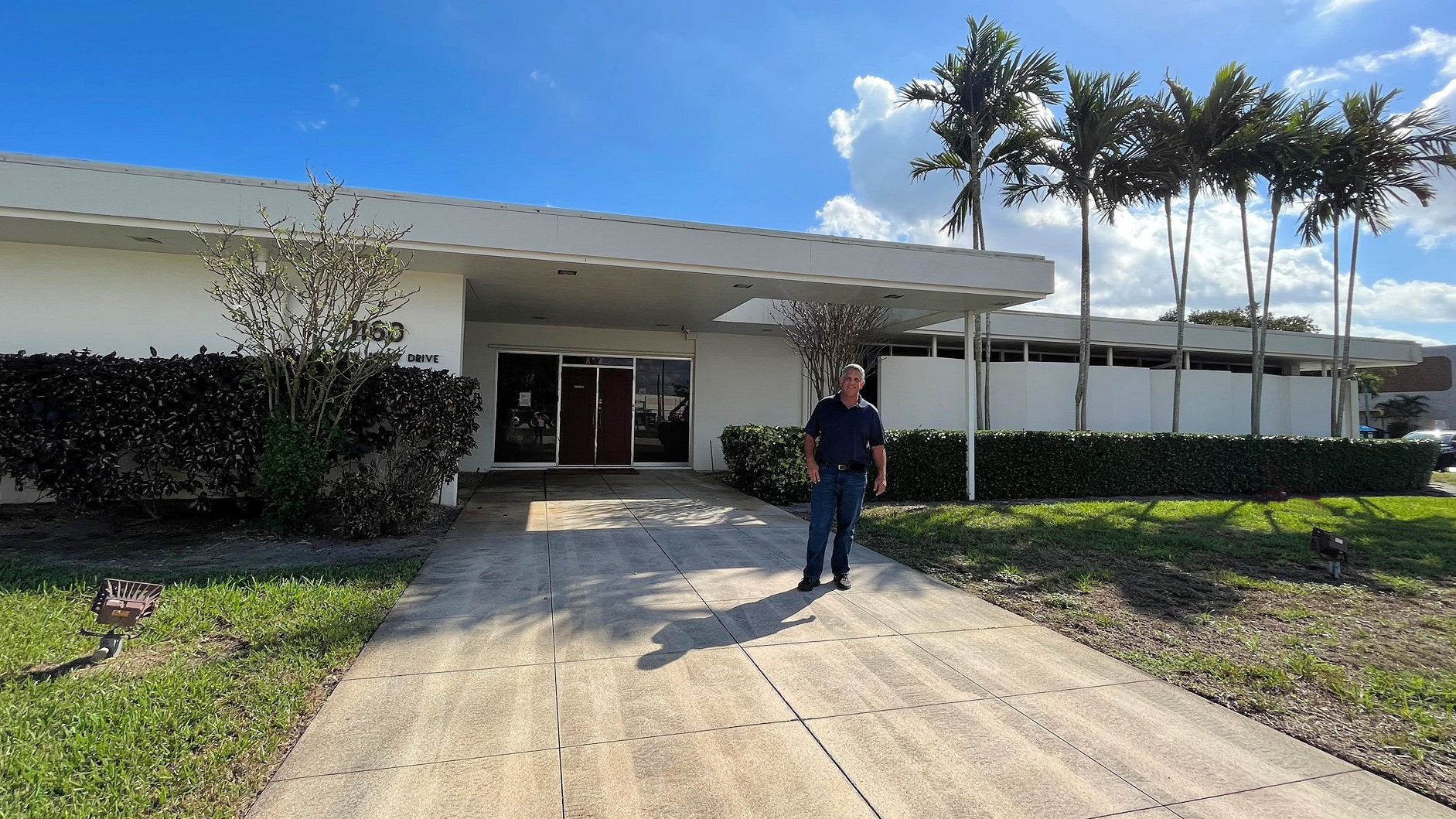 It's always great to put a deal together, but Ken Silberling of Levy Realty Advisors doubled down by not only selling the property, but also negotiating a long-term lease. Silberling represented the buyer SPMG Holdings, LLC in the $4.08 million acquisition of the 27,000 square foot former Craig Electronics headquarters at 1160 NW 163rd Drive in Miami Gardens. He then represented the new owner in leasing the building to The Taverna Collection. The building features approximately 8,000 square feet of office and 19,000 square feet of warehouse space on 1.3 acres. It is located in Sunshine State Industrial Park at the Golden Glades Interchange.
"We agreed on the contract over the summer, but the seller wanted to hold on through the expiration of the Craig Electronics lease at the end of 2021," said Silberling. "We then marketed the property for lease, which we completed in January. At $151 per square foot, it was high for Miami Gardens, but below prices for comparable Broward properties."
Silberling spoke to many owners and brokers in the market but found that no one could explain why Miami-Dade properties sold and leased for less than those in Broward. "That gap is now closing" he said.
"We had offers to flip the contract at a significant profit, but with diminishing supply, a steady flow of relocations from the northeast and minimal new construction targeting smaller users, we believe the value will continue to grow."
Ken Silberling is Vice President of Brokerage and Tenant Representation for Levy Realty Advisors. He works with tenants and buyers to uncover opportunities throughout Miami-Dade, Broward and Palm Beach Counties. He is also the author of kenstrends.com a monthly blog on commercial real estate in South Florida and is Regional Partner for TenantBase, an online tenant representation platform. Levy Realty Advisors, established in 1977, guides private equity investors in acquisition, asset management and leasing, overseeing a portfolio of over 3.5 million square feet of commercial property in South Florida.