Update 3-10-2021 – unfortunately, Truss no longer exists. As of this date, the ability to search for space by rate with full price transparency does not exist to my knowledge. Maybe we will see another service that will attempt to disrupt the leasing process by providing fully transparent pricing for commercial space. The good news is that I provide this service to my tenant representation clients. That is why clients hire me to find them the best deal on the best space for their company. For an updated February 2021 article and video on price transparency click here.
If you search the commercial real estate blogosphere, you are bound to come across hundreds of articles defining what is a net lease, a gross lease, full service, modified gross lease etc. Mine is probably going to be the only article that says "Why Care?" I don't take that answer lightly as it comes with hundreds of leases negotiated and decades of experience which has included the designing of sophisticated lease analysis templates.
Truss is all about price transparency. As a business owner, you understand that real estate is one of your largest expenses. It doesn't matter what type of lease you have, you need to know what your space will cost you every month and you need to be able to evaluate it on an apples-to-apples basis across all of your alternatives. That also includes the ability to compare traditional office space to coworking scenarios. Price transparency means boiling down all of the components of a lease into one monthly number just like a car or mortgage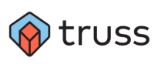 payment. The other most popular listing sites on the web are still all over the board when it comes to pricing. Only Truss provides true price transparency.
Whether net, gross, full service or otherwise, no two leases are exactly the same. As your Truss professional, it is my job to understand the cost components of each lease and make sure they are properly reflected on our tech-enabled platform.
I was recently setting up a tour with a client who had an office space budget of $4,000 per month. The tenant was able to search the Truss platform and come up with four excellent spaces to tour. When I told the tenants that our tour would be finished by 4:00, they said great because they wanted to see a space with another broker at 4:30. That took me by surprise because I was sure I had the market covered and we generally represent tenants exclusively across the entire market.
They told me they were going to see a 2,200 square foot space at an asking rate of $18 per square foot. Through my own market knowledge, I instantly knew the building and the space they were scheduled to tour. It looked pretty good on the surface at $3,300 per month. But I also knew that the $18 rate was a "Triple Net" rate that did not include about $10 per square foot in operating expenses (also known as CAM) and an estimated $1.75 per square foot in electric. When I told the client that the space would actually cost them over $5,000 per month, (which is why it did not show up on the Truss search) they quickly cancelled the appointment. Time is money and by touring a space that cannot work financially, the tenants are wasting their own time, my time and the other broker's time. Price transparency means no surprises, no jargon, no wasted time and makes Truss the smartest, fastest way to find your ideal space.
Yes, your space does affect productivity and your ability to attract top talent, but the first step is to understand cost. That is precisely what you get when you and Vera, our artificial intelligence bot, search for your perfect space on Truss.co. And as your Truss professional, I'll arrange the tour, negotiate the lease and help you understand cost as well as other factors to make sure you are getting the most value from your real estate decisions.