As the Ken behind KensTrends, I had an idea a few years ago for a list of the Top Ten Kens. My family members insisted that I am a serious blogger and shouldn't go there. But with the upcoming release of what is certain to be the runaway movie hit of the summer of 2023, my wife (whose name is not Barbie, thanks for asking) gave me the ok, and my kids agreed. So, in honor of the July 21, 2023 release of The Barbie Movie, here is the KensTrends list of the Top Ten Kens. Before you totally write it off, Ryan Gosling, who plays Ken, says it's the best script he has ever read, and it is written and directed by Academy Award nominee Greta Gerwig. So I am curious to see it, but I will not be registering for a week at the Barbie Dreamhouse currently available on Airbnb.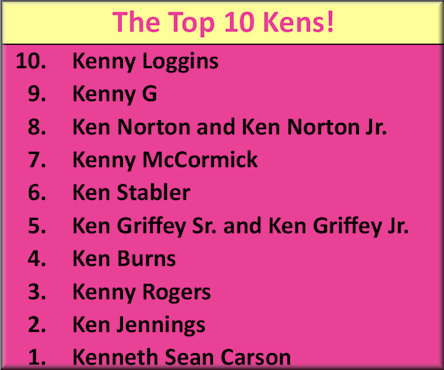 It's my blog, so my rules and my picks. So here are the rules. First, our Kens can be actual or fictional. I am a Kenneth, more often a Ken, and sometimes a Kenny. Kens, Kenneths and Kennys are all eligible. My apologies to Kendall Roy, who has had a tough year and to Kendall Jenner, although I try to be inclusive. For cases with a Ken Jr. and a Ken Sr. and even a Ken III or Trey, we will count them as one.
So Here We Go (In Barbie Pink)
The KensTrends List of The Top Ten Kens
10. Kenny Loggins
Whether with his partner Jim Messina or on his own, Kenny Loggins was one of the top soft rock artists in the 70s and 80s. Later, he wrote and performed some iconic hits for blockbuster movies. His "Danger Zone" was brought back for the top summer movie of 2022, Top Gun Maverick. Here is a spoiler, another Ken will be involved in the top summer movie of 2023. Loggins also wrote and performed the title song for "Footloose", and "I'm Alright" for Caddyshack. He has won two Grammy Awards and sold over 25 million albums. Only one of his songs "Angry Eyes" is on my Spotify favorites playlist. That is one more than Kenny Rogers and Kenny G who ranked higher on this list.

Kenny Loggins "Danger Zone" from Top Gun Maverick
9. Kenny G
Kenneth Bruce Gorelick, better known as Kenny G, is an American smooth jazz saxophonist, composer and producer whose music can be heard in elevators everywhere. One of his songs, "Songbird" somehow made it onto my wedding video (but not my Spotify playlist). Kenny's brand of smooth "pop" jazz has received a lot of criticism from more serious jazz musicians envious of his commercial success. His 75 million albums sold are the most ever by any instrumental artist, but he only ranks second for albums sold by a Ken. I've actually referred to myself as Kenny S on occasion.
8. Ken Norton and Ken Norton Jr.
Yes, this is one of two cases where we get two or even three Kens for the price of one. Ken Norton took up boxing in the Marines and is best known for his three fights with Muhammad Ali. In the first fight, he broke Ali's jaw and won a split decision, earning him the World Heavyweight Championship. He lost two subsequent fights to Ali in close and controversial decisions. If you can beat "The Greatest", that makes you pretty great yourself. Norton was ranked the 22nd best heavyweight of all time which certainly qualifies him for a spot in the top ten Kens.
But, there's more. One of his four children, Ken Norton Jr. was a Pro Bowl linebacker who was the first to play on three consecutive Super Bowl winners and is now a succesful coach. He scored a touchdown in Super Bowl XXVII and celebrated by going into a boxing stance and throwing punches into the goalpost in honor of his father. Norton Jr. also has three children including Ken Norton III, now an assistant coach with the Chicago Bears.
7. Kenny McCormick:
Kenny McCormick may not be a household name, he hasn't sold 25 million records or hit 630 home runs, but Kenny gets recognition for dying 126 times on South Park. For those of you scoring at home, that is the equivalent of 14 cats. "Oh my God, they killed Kenny!" became a popular catch phrase on South Park, now in its 26th season on Comedy Central. Killing Kenny was a running gag on the animated comedy. For the first six years of the series, Kenny would suffer an excruciating death in nearly every episode, only to return in the next show like nothing happened. Creators Trey Parker and Matt Stone got tired of killing Kenny and killed him only occasionally after season 6. But 126 deaths clearly wins a spot on the Top Ten Kens.
6. Ken Stabler
I have a love-hate relationship with Hall of Fame quarterback Ken "The Snake" Stabler who was named AFC player of the year in 1974 and 1976 and led the Oakland Raiders to a Super Bowl championship in 1977. I personally took on the nickname of "the Snake" as the left handed quarterback of the Georgetown MBA intramural football team years ago. I am also the proud owner of an autographed Stabler jersey.
But the one thing that stands out to me about Stabler is one play in 1974. My Miami Dolphins had gone undefeated in 1972 and won another Super Bowl after the 1973 season. In 1974, three of their top players defected to the short-lived World Football League. Still, the Dolphins led their playoff game with the Raiders 26-21. With 24 seconds left. Stabler threw a desperation pass into a "Sea of Hands" in the end zone that was somehow caught by Clarence Davis, breaking the hearts of Dolphins fans who would continue to have their hearts broken for the next 50 years.
5. Ken Griffey Sr. and Ken Griffey Jr.
Ken Griffey Sr. was a very good major league baseball player. He hit nearly .300 over 19 years, was a three-time all-star and was a key cog in the "Big Red Machine" Cincinnati Reds team that won World Championships in 1975 and 1976. But that's not nearly enough to make the list of Top Ten Kens. A total of 88 Kens have made the major leagues and Griffey Sr. was a disappointing twelfth out of that group according to Ainsworth Sports.
Only one Ken has made baseball's Hall of Fame. His son, Ken Griffey Jr. who hit 630 home runs, fifth most of all time. In 1990, The Griffey's became the first father and son ever to play on the same team. Together, it's a no-brainer. Like the Nortons, there is a third generation Griffey, Trey Griffey (Ken III) who was a star receiver at the University of Arizona. He made it to the practice squad on 3 NFL teams but never made an active roster. Still, I like baseball more than boxing, so I'm listing the Griffeys ahead or the Nortons.
4. Ken Burns
Ken Burns is probably best known for the Ken Burns film effect, a technique to add action to still photographs by slowly zooming and panning. Steve Jobs actually asked Burns for permission to use the term "Ken Burns Effect" in his Apple iMovie software. Oh, he is also known as one of the top documentary film makers of all time with two Oscar nominations, two Grammy Awards and 15 Emmy Awards for his work. His 1994 "Baseball", a nine-part series on America's pastime is probably his best known. That is why he edges out the Griffeys as the top Ken associated with Baseball.
3. Kenny Rogers
We lost Kenny Rogers in 2020 and he was certainly one of the most influential Kens of all time, selling over 120 million albums and spending over 200 weeks at the top of the US country and pop album charts. In my rules, the Kens can be either living or dead and as we have seen, some Kens have died more than once. Rogers is best known for his song "The Gambler." I am not a huge country music fan, but I was a huge fan of Kenny Rogers Roasters, his rotisserie chicken chain that was once headquartered right here in Fort Lauderdale. Unfortunately for Roasters, he sold more albums than chickens. The chain, which once had over 400 locations, declared bankruptcy in 1998, but was sold and still operates in Asia. So even if Kenny Rogers hasn't come back from the dead, Kenny Rogers Roasters has.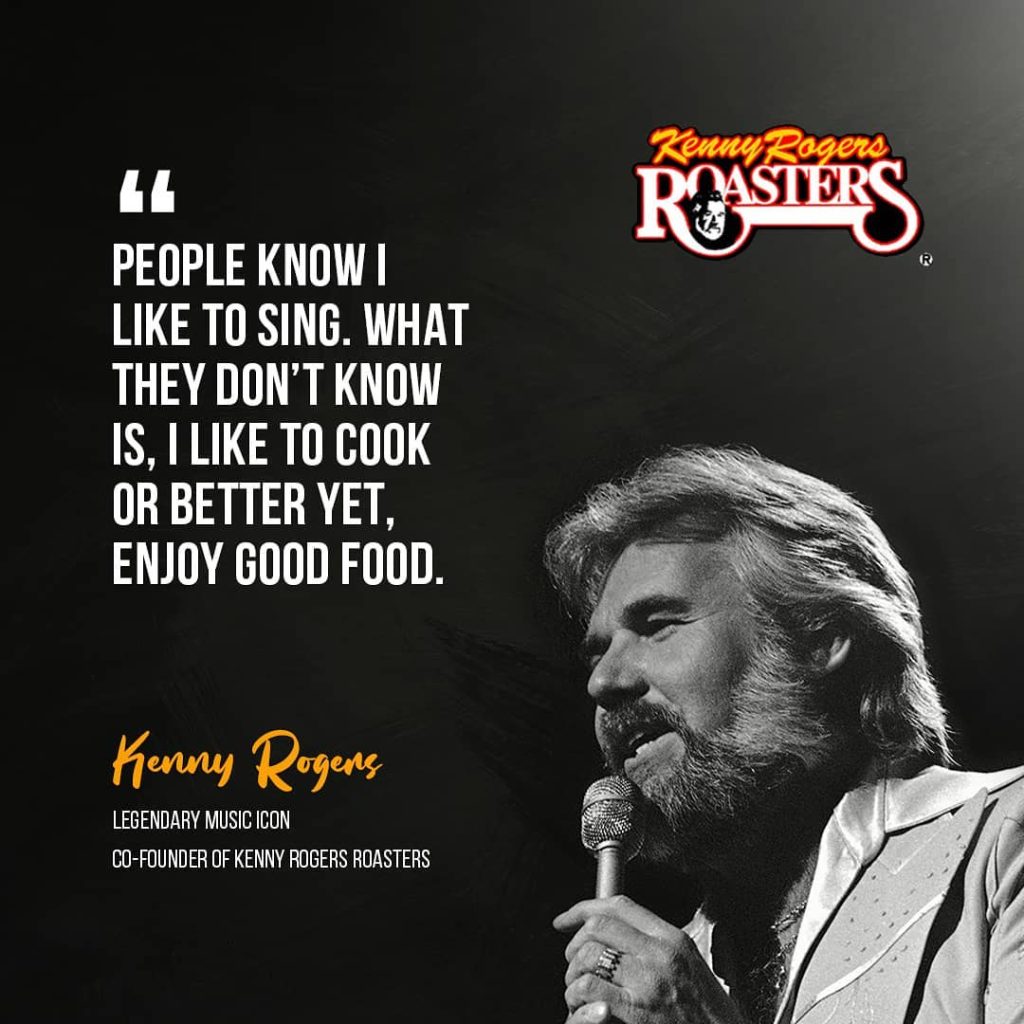 2. Ken Jennings
Now we get to number 2 who is actually number 1 if we limited the eligibility to actual people. I may be biased as a huge Jeopardy fan, but to me, 74 straight wins on Jeopardy is more impressive than 630 Home Runs, breaking Ali's jaw, or selling 125 million records and even more chicken. Ken Jennings amassed $2.5 million in winnings during his streak and an additional $2 million in subsequent tournaments. He won the Greatest of All Time Tournament in 2020 and along with Mayim Bialik has taken over hosting duties following the passing of Alex Trebek. After a shaky start, Jennings has settled into his new role and won over fans with his knowledge and humor. Fans seem to prefer Ken so much that there is even a twitter account @iskenhosting. I will still watch Mayim – she's good but she's just not a Ken.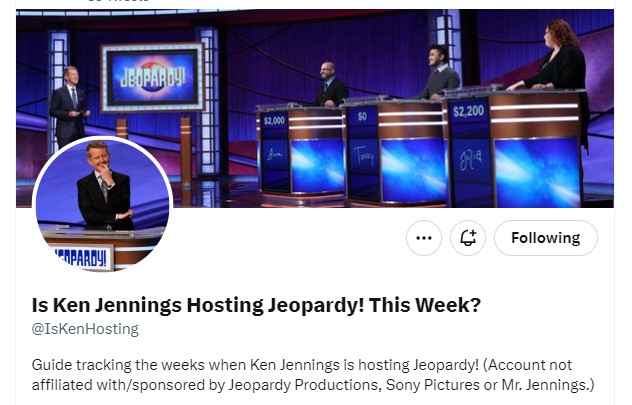 1. Kenneth Sean Carson
I never knew he had a last name much less a middle. He is a character created in 1961 by Elliott Handler who along with his wife Ruth were the founders of the Mattel Toy Company. He is better known as the boyfriend of Barbie who was introduced two years earlier. Barbie and Ken were coincidentally the names of Ruth and Elliott's kids. The dolls were named after the kids and not the other way around.
Let's face it. When you hear the name Ken, you don't think of unprecedented success on Jeopardy, you don't think about the guy who broke Ali's jaw, you don't think of one of the sweetest swings in baseball, you don't think about documentaries, you don't think about "The Gambler" and you certainly don't think about rotisserie chicken. The name is most frequently associated with a doll who was pretty much an afterthought. Ryan Gosling who plays Ken in the upcoming movie puts it best "If you ever really cared about Ken, you would know that nobody cared about Ken. "This is why his story must be told." As a Ken myself, that is exactly why I had to tell the story of the Top Ten Kens.