First an apology – I can't help you with the IRS, but I do have a way to reduce your taxes. Florida is the only state in the US that charges sales tax on office rent. The tax is assessed not only on rent but on operating expenses and even real estate tax. That's right – if you rent your office, you are paying tax on tax. Tax on rent costs Florida businesses over $1.7 billion annually.
There are 2 ways to stop paying tax on your rent, the easy way and the hard way. The hard way is through political action. The Florida Realtors and a coalition of trade associations have made reducing the rent tax a priority for the current legislative session and Governor Rick Scott fully supports their efforts.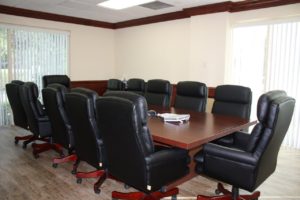 But I have an easier way. Stop paying rent! Own your own office! I have two great office condominiums for sale in Boca Raton at 7,032 sf, 10,926 sf, or 17,958 sf combined. (Click for Brochure and Floorplans) But there's more. Qualified companies can finance 100% of their purchase price through the SBA. Let us show you how you can own for less than the cost of leasing.