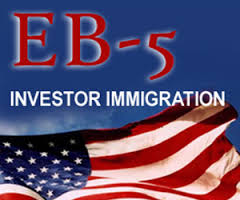 The EB-5 Visa Program has become a key source of capital for South Florida Real Estate Development. The program was scheduled to expire on Friday September 30, 2016, but was just extended through December 9 as part of the same Continuing Resolution bill that will keep the government funded through the same date. The program has created thousands of jobs and billions of dollars in foreign investment. But it has also been susceptible to fraud with investment funds going to affluent areas rather than underserved markets, and allowing rich investors to jump the line to gain citizenship. The extension does buy Congress a little more time to develop reforms to tweak the program so it can better achieve its intended goals.
Thanks to our friends at The Real Deal and The Master Brokers Forum, here is a look at South Florida EB-5 Investment by the numbers, showing the positive impact EB-5 has had on our community. Read More While the EB-5 program has it's share of issues, there is no doubt that it is creating jobs and capital investment in our area.
Capital Business Solutions ranks among Florida's leading Business Brokerage Firms and  has affiliates across the globe. We represent buyers and sellers of businesses and commercial properties. We provide opportunities for your clients to enter the US via acquisition of businesses or commercial property under the EB-5 or E2 programs. Looking for a business to purchase? Are you looking for a way to get into the US through capital investment. Do you have a client looking to do so?
Take a look at these business opportunities.